Planning Department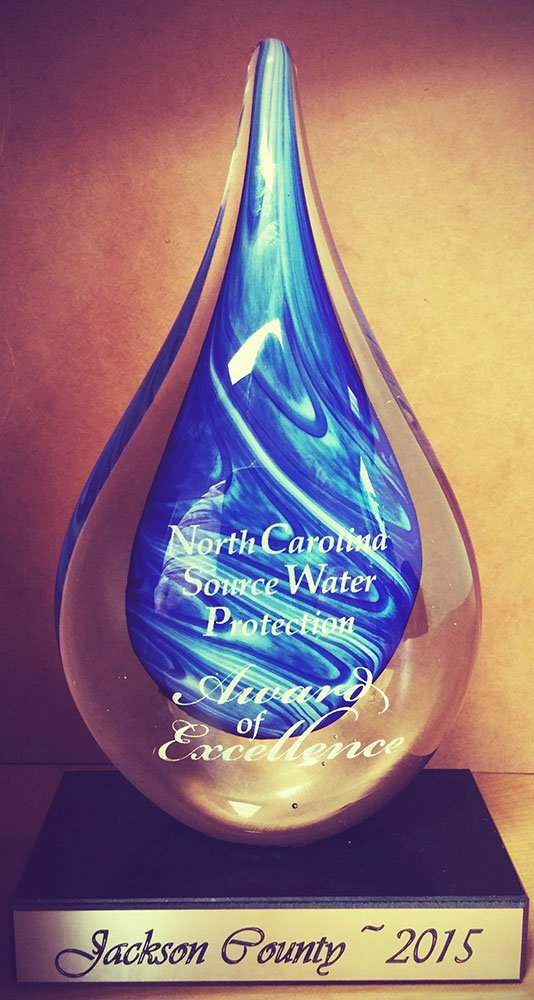 Planning Department phone number: 828-631-2261
Michael Poston, Planning Director
828-631-2255
Email: michaelposton@jacksonnc.org
John Jeleniewski, Senior Planner
828-631-2282
Email: johnjeleniewski@jacksonnc.org
Caroline Edmonds, Planner I
828-631-2283
Email: carolineedmonds@jacksonnc.org
Shelby LeQuire, Administrative Assistant
828-631-2261
Email: shelbylequire@jacksonnc.org
Planning Department - Contact Email: planning@jacksonnc.org
---
Mission Statement
The Jackson County Planning Department strives to achieve excellence and consistency while fulfilling its role as advisor to the County Manager and Governing Body on land use, planning, code enforcement and other regulator programs that guide future growth and development within Jackson County.
We are committed to providing quality services to all citizens through innovation, continuous improvement, determination and excellence in customer service. We strongly believe in a community-oriented comprehensive planning approach and welcome any comments, concerns, or suggestions that citizens would like to offer.
PLANNING DEPARTMENT - PUBLIC MEETING SIGN-UP
The Jackson County Planning Board's regular meeting is on the second Thursday of each month at 6:00 p.m. in the Heritage Room at the Department on Aging, 100 County Services Park. All interested persons are invited to attend the meetings.
12-15-2016 Planning Board Members (1252 KB)
Planning Board - Agenda and Meeting Minutes
03-02-2017 Planning Board Minutes (2987 KB)
04-13-2017 Planning Board Agenda (10 KB)
02-09-2017 Planning Board Minutes (6153 KB)
03-02-2017 Planning Board Agenda (10 KB)
02-09-2017 Planning Board Agenda (51 KB)
Boards
The Planning Department currently provides administrative assistance to eight (8) boards. For a complete list of these boards, along with their membership, meeting schedules, and minutes, please click here on the Boards link.
Meetings are subject to change depending upon the business before the board. Cancellations will be posted upon the meeting room door and on the first floor of the Justice & Administration Building. Cancellations of the Cashiers Planning Council will be posted on the main entrance of the Cashiers Library. The Planning Office encourages the public to call (828) 631-2282 if they have questions regarding upcoming meetings.
Ordinance Amendments
20161027 Wireless Ordinance Amendments (203 KB)
20160912 Cashiers Sign Ordinance Amendment (43 KB)
10-13-2016 Cullowhee Planning Council Membership Amendments (40 KB)
10-13-2016 Cullowhee Manufactured Home Park Amendments (29 KB)
Industrial Development Ordinance (261 KB)
Cashiers Zoning Ordinance (203 KB)
Mountain and Hillside Development Ordinance (342 KB)
Mountain and Hillside Development 35% Slope (5998 KB)
Jackson County makes no warranties or guarantees, either expressed or implied as to the completeness, accuracy, or correctness of the data portrayed in this product nor accepts any liability, arising from any incorrect, incomplete or misleading information contained therein. All information, data and databases are provided "as is" with no warranty, expressed or implied, including but not limited to, fitness for a particular purpose.
Ordinances
All Jackson County Ordinances have been combined into the County's Code of Ordinances. Click here on the Ordinances link to view the Code of Ordinances.
Town of Sylva Zoning Ordinance
Town of Dillsboro Zoning Ordinance
Town of Webster Zoning Ordinance
Cashiers Commercial Area Land Development Ordinance
441 Corridor Development Zoning Ordinance
Cullowhee Community Planning Area Zoning Ordinance
Village of Forest Hills Zoning Ordinance
Fee Schedule
Jackson County Fee Schedule (18 KB)
Town of Webster Fee Schedule (148 KB)
Dillsboro Fee Schedule (15 KB)

Forest Hills Fee Schedule
Permit and Plan Review Process
Jackson County has created a Plan Review Process to assist Developers, Design Professionals, Contractors and Property Owners who are seeking approval of site development applications for commercial, industrial, multi-family projects or projects having to meet the criteria established in the Jackson County Subdivision Ordinance. This review process includes most proposed projects within the County and in zoned jurisdictions. For more information regarding the Plan Review Process and Applications, please click on the following link or call the Jackson County Permit Center at: 828-586-7560.
Start a Land Development Application Here – Click to Begin
PLEASE NOTE: Jackson County has established a permitting center. Applications for all land development related permits and approvals (land development applications, subdivsion, site plan approval, signs, erosion control, mobile home parks, etc) can now be submitted to the Permitting and Code Enforcement Office on the first floor of the Jackson County Justice and Administration Building. The permitting center is located in the offices of the Building Inspectors. We hope that providing the public with one location to apply for all permits will be more convenient for all persons applying for permits and approvals.
Applications
Are you thinking about building a new home in Jackson County? Or perhaps you just need to install a new septic tank, drill a well, or change out an electrical service? Are you grading or otherwise disturbing land? The first step for any new development in Jackson County is to contact, or visit our office. In most instances, you will be required to fill out one or more of our applications. To expedite the process, you can download the applications from this link, allowing you to have them filled out prior to your visit with us.
Click here to access the applications.
Slope Analysis Request:
The Jackson County
Mountain and Hillside Development Ordinance (MHDO)
requires that prior to commencing any development or land disturbed activity and prior to making application for any permits and/or other approvals, the calculated average slope for a particular land tract shall be approved by the Jackson County Planning Director. The Jackson County Planning Department will provide the applicant a detailed analysis of the tract based on the information submitted to determine if the tract is required to comply with the MHDO. Please click, and save the PDF below, the "
Request for Slope Analysis"
form, complete the property and contact information and submit to the Jackson County Planning Department to process your request. For more information, please contact the Jackson County Planning Department at: 828-631-2261.
Request for Slope Analysis (71 KB)
Current Projects:
See below what is currently happening in the Planning Department:
Cashiers:
Comp Plan:
Jackson County Comp Plan - Final Draft (6577 KB)
Action Plan - Final Draft (423 KB)
Comments or Questions related to the November 28, 2016 Comp Plan - Email: planning@jacksonnc.org
Vision Statement_Draft_2015-02-04 (168 KB)
Steering Committee Presentation_2014-11-05 (736 KB)

No media download found.
Cullowhee Planning Area:
Cullowhee River Club Master Plan - Proposed Development (2237 KB)
US 441 Corridor:
Reports:
April 2013 Jackson County Demographic Data Report (236 KB)
2011-01-09 Jackson County 2010 Census Data (259 KB)
For Jackson County Floodplain information, please contact:

Tony Elders, CFM
Permitting & Code Enforcement Director/Jackson County Floodplain Manager
Jackson County Justice Center
401 Grindstaff Cove Road., Suite A-145
Sylva, NC 28779
Contact number: 828-631-2284
Email: tonyelders@jacksonnc.org

---
---